2020-04-24: updated with slide download link!
2020 is different! The Corona virus changed our lives and well, .. everything..
HomeOffice, social distancing and – no in-person conferences! Therefore, the Global Azure Bootcamp 2020 goes virtual! Instead of a world wide series of in-person events, many virtual events were introduced.
As in the past years, there will be an Austrian Global Azure Edition organized by Rainer Stropek and his team! This years event was planned to take place in a cinema.. which would have been a great experience.. but …
The Austrian Global Azure Edition takes place on Friday, 24th April and will have four parallel tracks. The sessions will be streamed using Teams Live Events.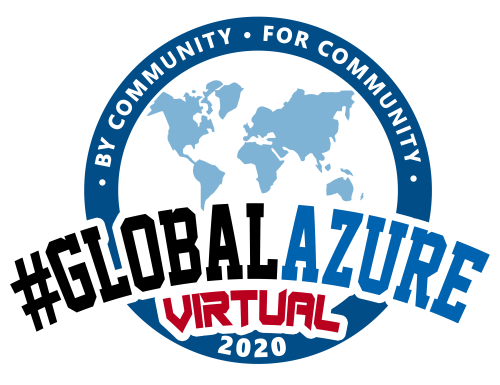 Have a look at the schedule – many different Azure topics will be presented during the day.
My session – PowerPlatform dataflows (link to session)
Starting at 3pm I will talk about one of my favorite topics – PowerPlatform and data integration!
With PowerPlatform dataflows, users can bring PowerQuery functionality to a cloud-only life. Created in the cloud, processed in the cloud and storing results in the cloud, dataflows can be seen as cloud native part of the ETL within the PowerPlatform.

After their initial start in the Power BI universe, they now reached out into other parts of the PowerPlatform and be one of the future options of ETL pipelines to transfer data into data lakes.

In addition to data transformation, dataflows can be enriched with AI functionality to bring more ML power into your ETL processes.

Join this session if you want to learn more about the current feature set available and see what is new and possible with data preparation in the cloud with PowerPlatform dataflows.
2020-04-24: Download the slides here..
GlobalAzure Austria is part of International GlobalAzure
Today I got notice, that our (local) sessions are now also listed on the global virtual.globalazure.net site!
See you online on Friday – Have fun, learn and enjoy the online-event!